Philip Hope
Chief Executive Officer
Te Whanau o Ruataupare te hapu
Ngati Porou te iwi
Philip Hope has considerable knowledge and experience with organisational development in the charity/non-government economy and during the past twenty years' has helped transform a number of organisations in the health sector, primarily in support of disability and cancer causes.
Philip is passionate about the role of Lung Foundation New Zealand and to building strong stakeholder relationships.
Mobile: 021 959 450
Special Advisory Committee
Associate Professor Chris Atkinson
Medical Director & Associate Professor of Oncology
Medical Director & Associate Professor Chris Atkinson is a highly respected oncologist who specialises in the treatment of lung cancer patients and he is invested in all aspects of lung health.
Chris is currently based at the St George's Cancer Care Centre in Christchurch. He trained in Christchurch, Toronto (Canada) and London (UK) and has held many cancer related non clinical roles including being a former President and Medical Director of the Cancer Society of NZ, former Chair of Cancer Control NZ and former President of NZ Society for Oncology, Psycho-Oncology NZ and the Trans-Tasman Radiation Oncology Group.
Chris was the Inaugural Dean of the Faculty Radiation Oncology (FRO), Royal Australian and NZ College of Radiologists, and is currently still on the FRO Council representing New Zealand. He was awarded the Companion NZ Order of Merit (CNZM) in the 2015 Queen's Birthday Honours for Services to Cancer Care.
Anne Fraser
Oncology Nurse Practitioner, Cancer and Blood Services, Auckland City Hospital
Anne is an Oncology Nurse Practitioner based at the Blood and Cancer Service at Auckland Hospital.
Since graduating as a nurse she has worked in Haematology, Stem Cell Transplant, and Oncology. She has worked with Thoracic Oncology patients since 2010 in both research and clinical practice.
Anne is a member of International Thoracic Oncology Nurses Forum, and International Association for the Study of Lung Cancer, where she sits on the Education Committee and the Nursing and Allied Health Committee. Anne is the NZ representative on the Australian New Zealand Lung Cancer Nurses Forum and she is a real asset to our cause.
Catherine Smith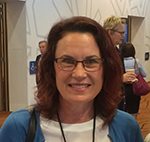 Clinical Nurse Specialist - Lung Cancer, Cardio Respiratory Integrated Specialist Services (CRISS), Christchurch Hospital
Catherine Smith is a Clinical Nurse Specialist in Lung Cancer based at Christchurch Hospital, where she set up the Lung Cancer Nursing Service. Catherine has an extensive oncology background, working both in New Zealand and Oxford, UK.
Catherine is passionate about supporting patients with lung cancer. She is a past committee member of NZNO College of Cancer Nurses and Cancer Control New Zealand. Catherine enjoys teaching and is a regular presenter at Ara Institute of Canterbury.
Dr Greg Frazer
Respiratory Physician & Clinical Director, Respiratory Services, Christchurch Hospital
Greg studied at Otago University and graduated in 1995. He subsequently did advanced training in Respiratory and General Medicine in Christchurch completed with periods at the Royal Infirmary of Edinburgh and at The Prince Charles Hospital in Brisbane.
Greg became a Fellow of the Royal Australian College of Physicians in 2006 and since 2007 has worked as a Respiratory Physician at Christchurch Hospital and is now the Clinical Director of Respiratory Services.
Greg has a special interest in Lung Cancer, having spent time working in the Pulmonary Malignancy Unit with Professor Kwun Fong during his time in Brisbane. He chairs the weekly Lung Cancer Multidisciplinary Meeting at Christchurch Hospital and is the chair
of the South Island Lung Cancer Working Group, as well as being a member of the National Lung Cancer Working Group.
Greg is a tremendous asset to our cause.
Dr Richard Sullivan
Deputy Chief Medical Officer at Auckland Hospital, Director Cancer and Blood Directorate, Director Cancer Outcomes Auckland District Health Board and the Director of the Northern Cancer Network
Dr Richard Sullivan is the Deputy Chief Medical Officer at Auckland Hospital, Director Cancer Outcomes Auckland District Health Board and the Director of the Northern Cancer Network.
Richard is Medical Director at Canopy Cancer Care and the current Chair of the National Adolescent and Young Adult Governance Group. Richard completed his medical training at the University of Otago and was awarded FRACP in 2004. He works as a Medical Oncologist and is Principal investigator in many clinical trials.
Lung Cancer Patient Advocates
Associate Professor John Ashton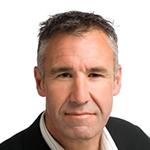 Lung Cancer Patient Ambassador
John Ashton is a lecturer at the Department of Pharmacology and Toxicology, at the University of Otago. At the age of 48 he was diagnosed with stage 4 lung cancer after a chronic cough did not respond to anti-asthma medication. John had never smoked.
In October 2015, John was appointed Lung Cancer Patient Ambassador for the Lung Foundation to provide a voice for lung cancer patients where he is free to speak about his journey as a patient and share his experience and learnings as well as speaking to key advocacy priorities.
Trustees
Dalton Kelly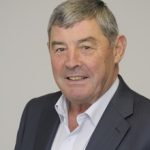 Founding Trustee
Dalton Kelly is a well-respected leader in the health sector, currently; Chief Executive Officer of the New Zealand Rural General Practice Network (NZRGPN), Dalton has significant management and networking expertise, having previously been Chief Executive of the Cancer Society of New Zealand Inc. and Chair of Hospice New Zealand.
Dalton has been instrumental with the delivery of a number of major advocacy programmes which demonstrate his commitment to supporting health professionals and patients. His work in this area has greatly raised the profile of the causes he has led and also identified the need for Lung Foundation New Zealand to be established.
Geoff Thompson
Founding Trustee
Geoff Thompson is a retired lawyer with longstanding involvement in charitable and other community activities in leadership roles. He is a former National President of Scouting NZ, President of the National Party and local MP.
Geoff lives on a lifestyle block in Waikanae with his wife Jan after they retired from a 35 year farming life in the foothills of the Tararuas. His interests center around his family, Scottish activity and ongoing involvement in plantation forestry.