Philip Hope
Chief Executive Officer
Te Whanau o Ruataupare te hapu
Ngati Porou te iwi
Philip Hope has considerable knowledge and experience with organisational development in the charity/non-government economy and during the past twenty years' has helped transform a number of organisations in the health sector, primarily in support of disability and cancer causes.
Philip is passionate about the role of Lung Foundation New Zealand and to building strong stakeholder relationships.
Mobile: 021 959 450
Associate Professor Chris Atkinson
Medical Director & Associate Professor of Oncology
Medical Director & Associate Professor Chris Atkinson is a highly respected oncologist who specialises in the treatment of lung cancer patients and he is invested in all aspects of lung health.
Chris is currently based at the St George's Cancer Care Centre in Christchurch. He trained in Christchurch, Toronto (Canada) and London (UK) and has held many cancer related non clinical roles including being a former President and Medical Director of the Cancer Society of NZ, former Chair of Cancer Control NZ and former President of NZ Society for Oncology, Psycho-Oncology NZ and the Trans-Tasman Radiation Oncology Group.
Chris was the Inaugural Dean of the Faculty Radiation Oncology (FRO), Royal Australian and NZ College of Radiologists, and is currently still on the FRO Council representing New Zealand. He was awarded the Companion NZ Order of Merit (CNZM) in the 2015 Queen's Birthday Honours for Services to Cancer Care.
Sarah Stacy-Baynes
Communication & Information Manager
Sarah is a trained editor, technical writer and communications advisor.  She has 13 years' experience in developing high quality cancer information.
Sarah is a plain English specialist. She's been a regular judge of the New Zealand Write Mark Awards and managed a team that received 5 Write Mark Awards for clear cancer information.
Sarah and a team of New Zealand cancer experts write health information that's easy to understand. People can use it when they want to make decisions on treatment and care for themselves and others.
Dr John Ashton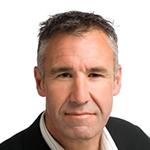 Lung Cancer Patient Ambassador
Dr John Ashton is a lecturer at the Department of Pharmacology and Toxicology, at the University of Otago. At the age of 48 he was diagnosed with stage 4 lung cancer after a chronic cough did not respond to anti-asthma medication. John had never smoked.
In October 2015, John was appointed Lung Cancer Ambassador for the Lung Foundation to provide a voice for lung cancer patients where he is free to speak about his journey as a patient and share his experience and learnings as well as speaking to key advocacy priorities.
Dalton Kelly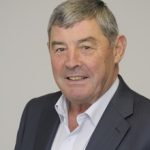 Founding Trustee
Dalton Kelly is a well-respected leader in the health sector, currently; Chief Executive Officer of the New Zealand Rural General Practice Network (NZRGPN), Dalton has significant management and networking expertise, having previously been Chief Executive of the Cancer Society of New Zealand Inc. and Chair of Hospice New Zealand.
Dalton has been instrumental with the delivery of a number of major advocacy programmes which demonstrate his commitment to supporting health professionals and patients. His work in this area has greatly raised the profile of the causes he has led and also identified the need for Lung Foundation New Zealand to be established.
Geoff Thompson
Founding Trustee
Geoff Thompson is a retired lawyer with longstanding involvement in charitable and other community activities in leadership roles. He is a former National President of Scouting NZ, President of the National Party and local MP.
Geoff lives on a lifestyle block in Waikanae with his wife Jan after they retired from a 35 year farming life in the foothills of the Tararuas. His interests center around his family, Scottish activity and ongoing involvement in plantation forestry.